#No.1 Home Help Services in Waltham Chase
1Care Award-Winning Approved Home Help & Home Live-in Carers
Welcome to 1Care Waltham Chase, we offer affordable, quality, and reliable home help and live-in care services and help around the home 24-7. Our friendly, reliable carers offer an entirely person-centered service "because we know, we care" with regular home visits through to full live-in care services. Talk to our friendly team about help you and/or family need 01489Â 619871.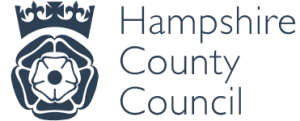 Specialist Waltham Chase Home help services include:
Home Help Quotation Call Waltham Chase 01489Â 619871 or request call back
We understand that it can be challenging to balance the demands of everyday life and look out for your aging family and friends. Yet more and more of us are trying to do just that. If you have got to a point where you are finding it challenging to continue care for your loved one while dealing with current government guidelines or your circumstances have changed, we have a team of wonderful local Home Help Carers who are able to support you and your loved one at home.
For some receiving help or care at home in Waltham Chase is not a luxury but often a necessity, maybe due to an illness or recent spell in hospital resulting in you needing care. This may be just until you are back on your feet, or you might need long-term care due to a recent decline in your abilities or medical diagnosis. Whatever the case, our care assessment team is here to help.
Waltham Chase Live in Care agency - Full time assistance at home
The live in care service provides not only the support required but also companionship and peace of mind for families. We work alongside other health and social care professionals such as district nurses, social services and the NHS.
Working closely with everyone involved enables us to understand how best to deliver the live in care requirements.
Typically, the following situations may require a live in carer:
Dementia care or Parkinson's care
Friendship and companionship
Stroke or brain injury rehabilitation
Short term care for recovery from an operation, illness or injury
Care for couples to prevent one from going into residential care
We work to build a complete picture of each client, working with family, support services, NHS and medical services to completely understand how to best deliver your live in care requirements.
For more information on live in care services in Waltham Chase and how we can support you, call 01489Â 619871 or contact us here.
Send us a message to learn more about our Home Help Carer Service in Waltham Chase
Career Opportunities
We are always looking to recruit caring and compassionate people who can deliver the highest standards in care.
1Care Living Aid Shop
Shop online from our range of specialised mobility care and living aid accessories
Looking for care service other than Home Help Services in Waltham Chase?
We provide a number of other services to our Waltham Chase customers.
Not in Waltham Chase? Still looking for Home Help Services?
We love providing Home Help for our loyal customers in Waltham Chase, but we also work in other nearby areas.