Expert & Professional Handyman Services Southampton
Leading Care Provider of Handyman Services in Southampton
Our handyman services across Southampton take care of you by taking care of your home. They are designed to help you stay and thrive in the place that you are the most comfortable, your home, by ensuring your home is safe, warm and functions the way it should.
Our handyman services offer older people extra help with small practical jobs to make their lives easier and safer around the home and include:
Small Repairs – putting up curtain rails, shelves, and pictures.
Safety Measures – fitting smoke alarms, carbon monoxide detectors and grab rails.
Home Security – door and window locks, door chains and door viewers.
Energy Efficiency Checks – installing draught excluders, radiator heat deflectors and energy efficient lightbulbs.
Plumbing – fixing dripping taps, leaks, repairing showers and other minor repairs.
Electrics – changing light switches, installing, or repairing plug sockets, installing, or repairing light fittings.
Garden Maintenance – grass cutting, pruning, deck and patio cleaning.
And many more!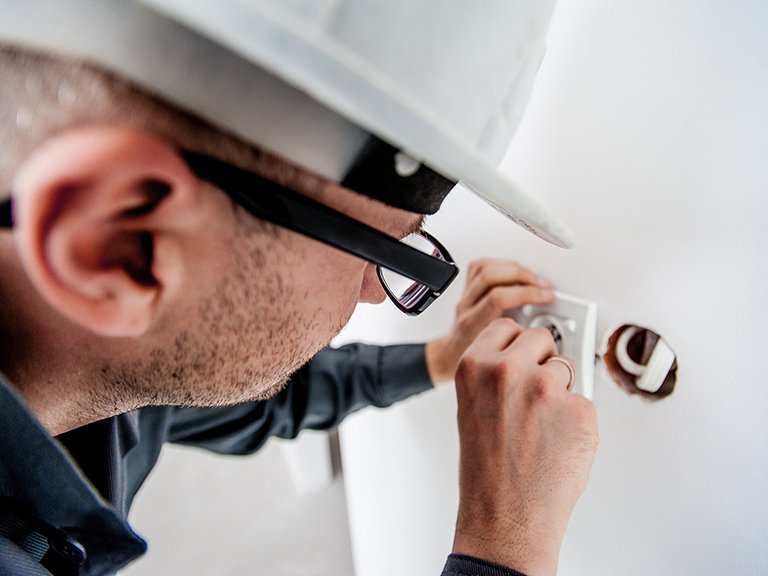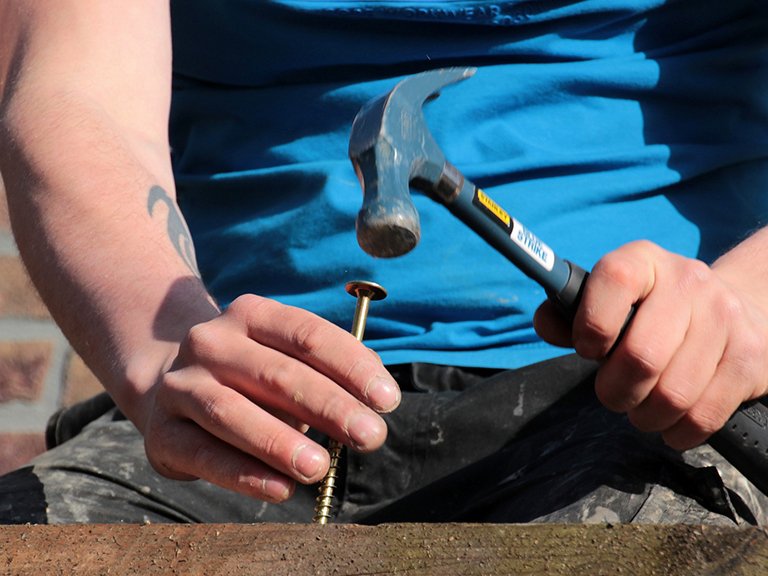 Who uses our Handyman Services in Southampton?
Our handyman services are for anyone who wants to stay at home but may be starting to find it difficult to complete certain maintenance and repair jobs and want some support whilst staying in familiar surroundings.
Our handyman services can be beneficial to people of all ages including those who may be experiencing recuperation, convalescence, and rehabilitation, among other areas.
Our qualified and experienced handymen have been carefully selected and have gone through a series of strict tests before joining our team, so you can rest assured that the work will be carried out efficiently, professionally, and safely.
How our Handyman Services Work in Southampton
We will discuss your handyman needs over the telephone and arrange to visit you at home or in hospital, so that we can meet you to assess your current requirements. We will answer any questions that you may have, whilst planning with you the best level of support to suit your requirements.
Our Handyman service is delivered to you in the comfort of your own home by our friendly and qualified staff. All our staff are background checked and fully trained far beyond the basic regulated requirements.
Handyman Support Services
Our team will always promote choice and independence, whilst respecting individual preferences and beliefs, to maintain the highest levels of privacy and dignity. We recognise that family involvement is extremely important when providing handyman support, so we will work very closely with family members who may not always be close by or immediately contactable.
At 1Care, we firmly believe that working in partnership with families and care professional will ensure the very best outcomes are achieved for the people receiving our care and support.
For more information about handyman services and how we can support you, call 02381 040 040 now
Career Opportunities
We are always looking to recruit caring and compassionate people who can deliver the highest standards in care.
1Care Living Aid Shop
Shop online from our range of specialised mobility care and living aid accessories